75.99
Mould - 32mm (1 1/4") Round Interchangeable Die Moulds for Button Maker-B400
32mm (1 1/4") Round Interchangeable Die Mould for Button Maker-B400
SKU: MD-SDHP-0S1-RD-00032
32mm (1 1/4") Round Interchangeable Die Mould for Button Maker-B400
SKU: MD-SDHP-0S1-RD-00032
32mm Round Interchangeable Die Moulds for Button Maker-B400
SKU: MD-SDHP-0S1-RD-00032
Package includes:
32mm Round Die Moulds (3 piece moulds)
100 sets of complimentary button pin-parts*
*Each set contains: Upper Shell, Plastic Mylar Sheet & Metal Pin-back with a safety pin pre-pinned.
 (All product measurements are in the Metric System)
---
"WHY CHOOSE CHIBUTTONS DIE MOULDS?"
"This set of ChiButtons die moulds is made of chrome-plated steel, which ensures the quality and durability of the item. Add this great asset in your button making tool kit to increase your button choices!"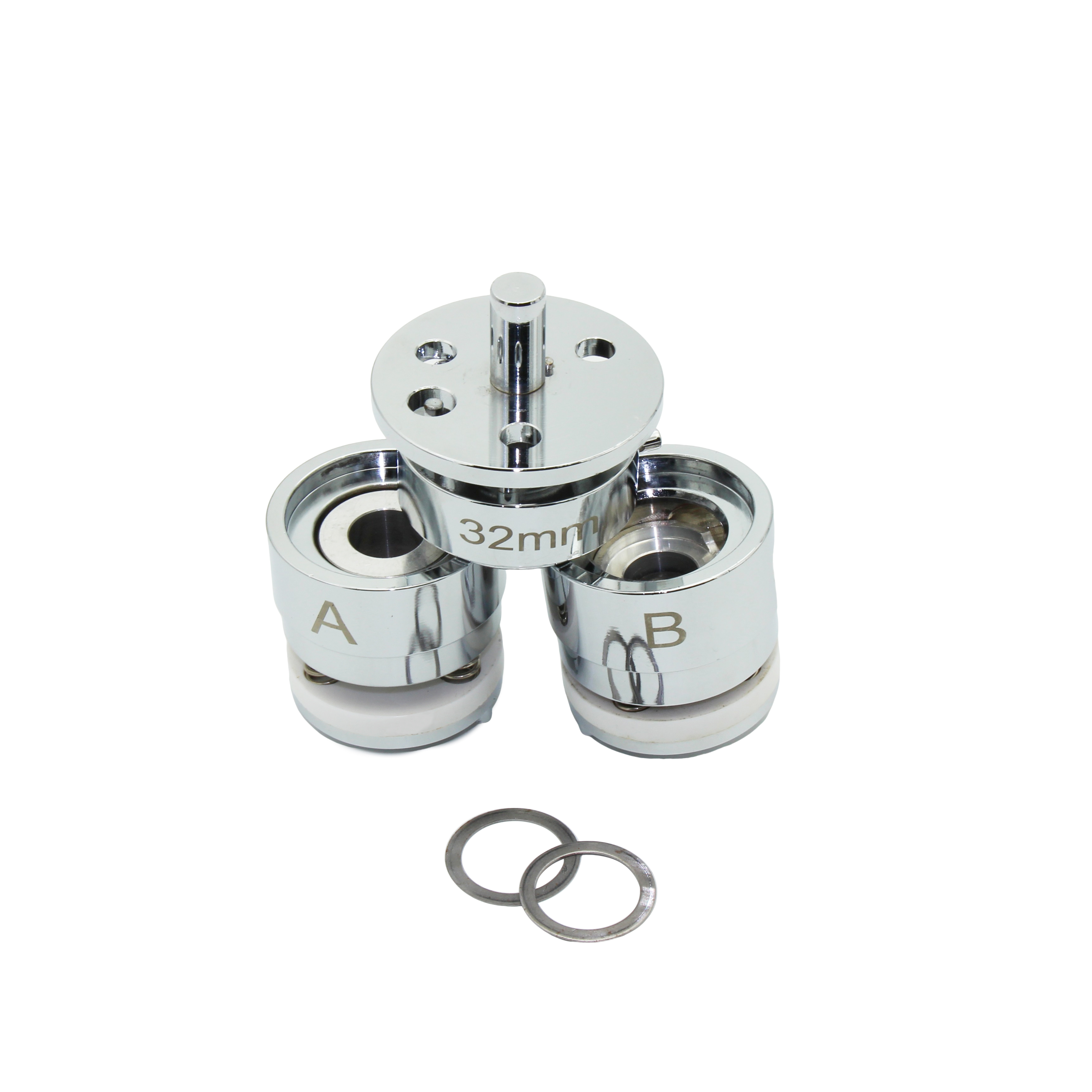 Allows you to make more buttons in selected size and shap.

A strong chrome-plated and steel body for great product lifetime.

Fast magnetic installation system allows you to slot in the new moulds easily.

Created for Button Maker-B400.
---
"HOW BIG IS THE IMAGE CUTTING SIZE?"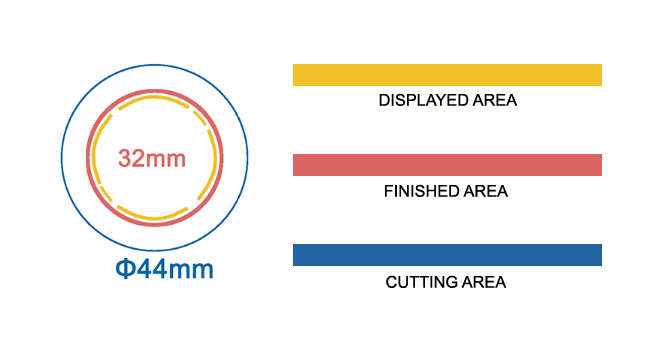 *Recommend One gasket/ring onto Mould B before making buttons. Extra or remove the gasket/ring if the buttons are not coming out to your liking.
More Information

| | |
| --- | --- |
| Diameter Size (in mm) | 32 |
| Button Shape | Round |